Ginger Knowlton, Executive Vice President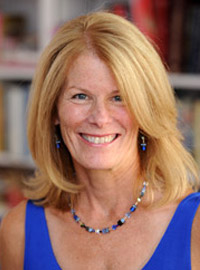 Ginger Knowlton represents a diverse list of authors and illustrators of picture books, middle-grade and young adult fiction and nonfiction. Her client list includes new and emerging writers as well as Newbery Medalists, Newbery and Printz Honor winners, Edgar and Lambda winners, New York Times bestsellers, and a host of other talented clients. Ginger has served on the Board of Directors of both the Association of Authors' Representatives in NYC and the Friends of the Library in her hometown in Westchester County.
Ginger is currently accepting email queries from authors and illustrators of all children's book genres, including YA. Please send your query letter and contact information along with the first ten pages of your manuscript or art samples to gk@cbltd.com and she will respond only if she's interested in seeing more, usually within three to four weeks. Please include "gkquery" in the subject line of your email. If you prefer to query by mail, please include a self-addressed, stamped envelope.